Photo Tour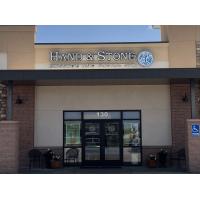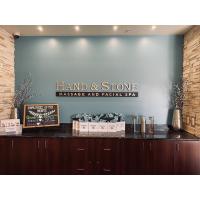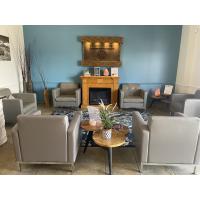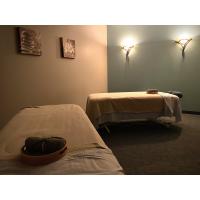 Hours of Operation
Monday - Friday 9:00 AM - 10:00 PM
Saturday & Sunday 9:00 AM - 8:00 PM

About Us
Massage
Our full body Massage will relieve tension, soothe tired muscles and temper migraines. We offer several choices including Swedish, Deep Tissue, Sports and more! Be sure to ask us about our Signature Hot Stone Massage, designed to melt away the stress of deadlines and hectic schedules.

Facials
We know radiant, healthy skin reflects how you look and feel. Hand and Stone's facials are performed by certified Estheticians and are individually tailored for Women, Men or Teens. Hand and Stone offers Dermalogica® and ClarityRX products. We also offer Exceptional Facials such as Diamond Glow, Nano-Infusion, Cryo Facials and Peels which gently and effectively exfoliate the skin with essentially no down time.

Cryoskin
Cryoskin uses revolutionary technology that alternates the application of hot and cold temperatures to reduce fat cells and tone and tighten the skin. Using a gentle massage technique, the service is both painless and non-invasive. CryoSlimming® is a localized slimming treatment which reduces inches and addresses stubborn areas that don't show results with diet and exercise alone. CryoSlimming® is a smoothing, toning, and firming treatment which improves collagen and elasticity in areas where they are lacking. CryoFacials help improve your complexion by increasing circulation, cell turnover, collagen and elasticity.